WARNING! This article contains SPOILERS for The Lincoln Lawyer season 2, part 1!The Lincoln Lawyer season 2, part 1 sets up Mickey Haller's difficult case as he defends Lisa Trammell, but the climactic mid-season ending creates far more questions than it provides answers. Based on Michael Connelly's book series of the same name, the cast and characters of Netflix's The Lincoln Lawyer are led by defense attorney Mickey Haller (Manuel Garcia-Rulfo), who is infamous for operating out of his Lincoln Town Car. The Netflix series takes its name from the first book in the Mickey Haller series, but the TV adaptation has chosen to adapt Connelly's books out of order, with season 1 focusing on The Brass Verdict and season 2 telling the story of The Fifth Witness.
in The Lincoln Lawyer season 2, Mickey Haller takes on the defense of Lisa Trammell, a chef accused of murdering business mogul Mitchell Bondurant. It becomes clear over the course of part 1 that Lisa's innocence in the murder might not be so easy to prove, which weighs on Mickey given their budding romance. Making matters even more difficult is the emergence of a podcast and potential TV show about Lisa's murder case, which could pose a major threat to the trial. With a bombastic ending that leaves Mickey's well-being and Lisa's case hanging in the balance, The Lincoln Lawyer season 2, part 1 sets up some huge mysteries that part 2 must solve.
Who Attacked Mickey In The Parking Garage In The Lincoln Lawyer Season 2 Part 1's Ending?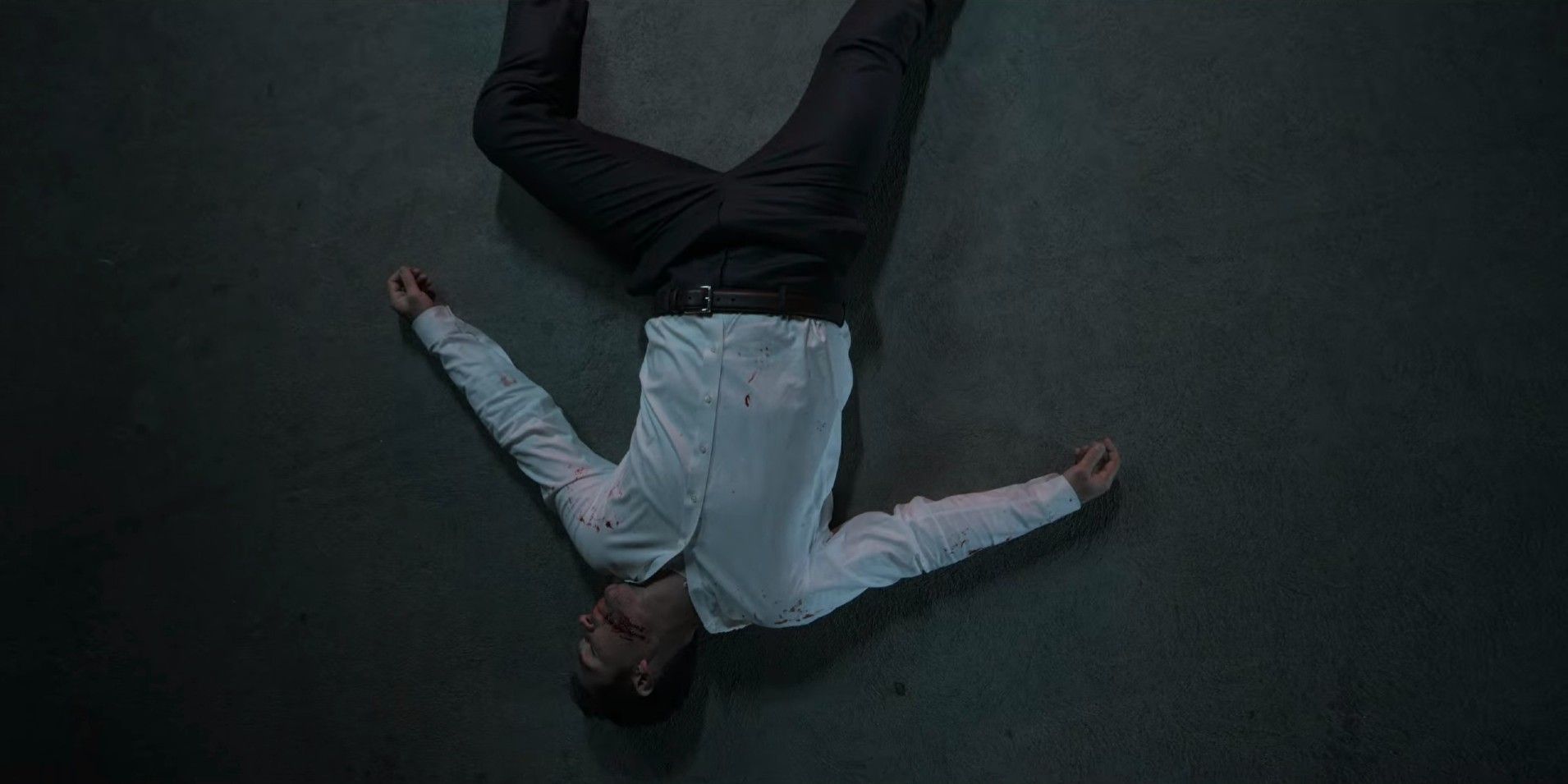 The biggest twist of The Lincoln Lawyer season 2, part 1's ending comes in the final moments of the episode when Mickey gets attacked by two unidentified men. Mickey is seen rifling through files in his Lincoln in pursuit of Lisa's missing contract when his name is called out by two other men in the parking garage. Assuming that they recognize him from the publicity surrounding the vehicle-operating"Lincoln Lawyer," Mickey tries to politely turn them away, but they quickly start beating him up. The Lincoln Lawyer season 2, episode 5 concludes with the two men knocking Mickey unconscious, leaving their identities and why they attacked Mickey a massive mystery.
since The Lincoln Lawyer season 2, part 1 ends directly after Mickey is assaulted, it's never revealed who attacked him or why, but it's possible to infer their identities. It seems likely that the men themselves don't personally have a stake in attacking Mickey, but were hired by someone who does. One option for who's behind Mickey's attack is Henry, who would want Mickey out of the way of his podcast deal. Another option would be Alex Grant, who wouldn't want Mickey poking into his business. Regardless, the identities and motives of Mickey's attackers are the most pressing question after The Lincoln Lawyer season 2, part 1's conclusion.
Henry's Involvement In Lisa's Case Explained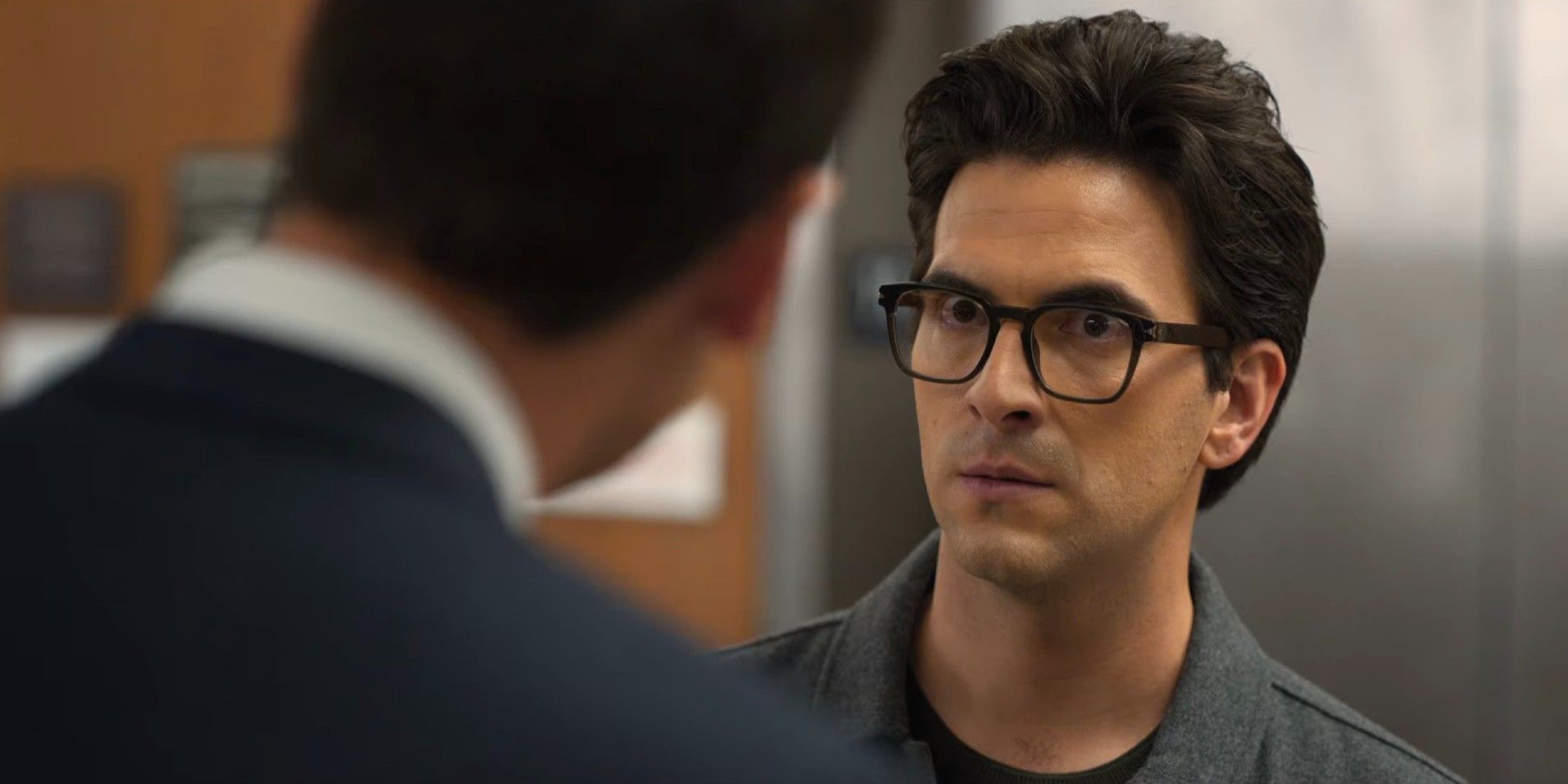 One of the biggest thorns in Mickey's side throughout The Lincoln Lawyer season 2, part 1 is Lisa's friend Henry, who could pose a threat to the outcome of Lisa's trial. Henry is a successful podcast producer, and Lisa consented to Henry creating a podcast based on her issues with Bondurant and trial for his murder. However, Lisa had already signed over the rights to her life's story to Mickey, thus giving him the final word. Once Mickey finds out about Henry and Lisa's podcast, he orders them not to release it until the trial ends. Still, Henry appears to show no signs of stopping, especially since part 1's ending reveals that he signed a limited series deal for the podcast.
Why Henry Would Want To Steal Lisa's Life Rights Contract
At the end of The Lincoln Lawyer season 2, part 1, Mickey discovers that Lisa's life rights contract, which gives Mickey the power to make decisions for her legally, is missing. Although it's not revealed what happened to it, there's a huge possibility that Henry stole it from Mickey's Lincoln. Mickey's possession of Lisa's life rights contract is the only obstacle standing in the way of Henry's podcast, which is what makes him such a probable suspect. Since Mickey doesn't have a digital copy, the missing life rights contract would prevent Mickey from singing Henry over the release of the podcast, allowing Henry to proceed with his plans.
Why Lisa Still Wants To Do Henry's Podcast Despite Mickey's Pleas Not To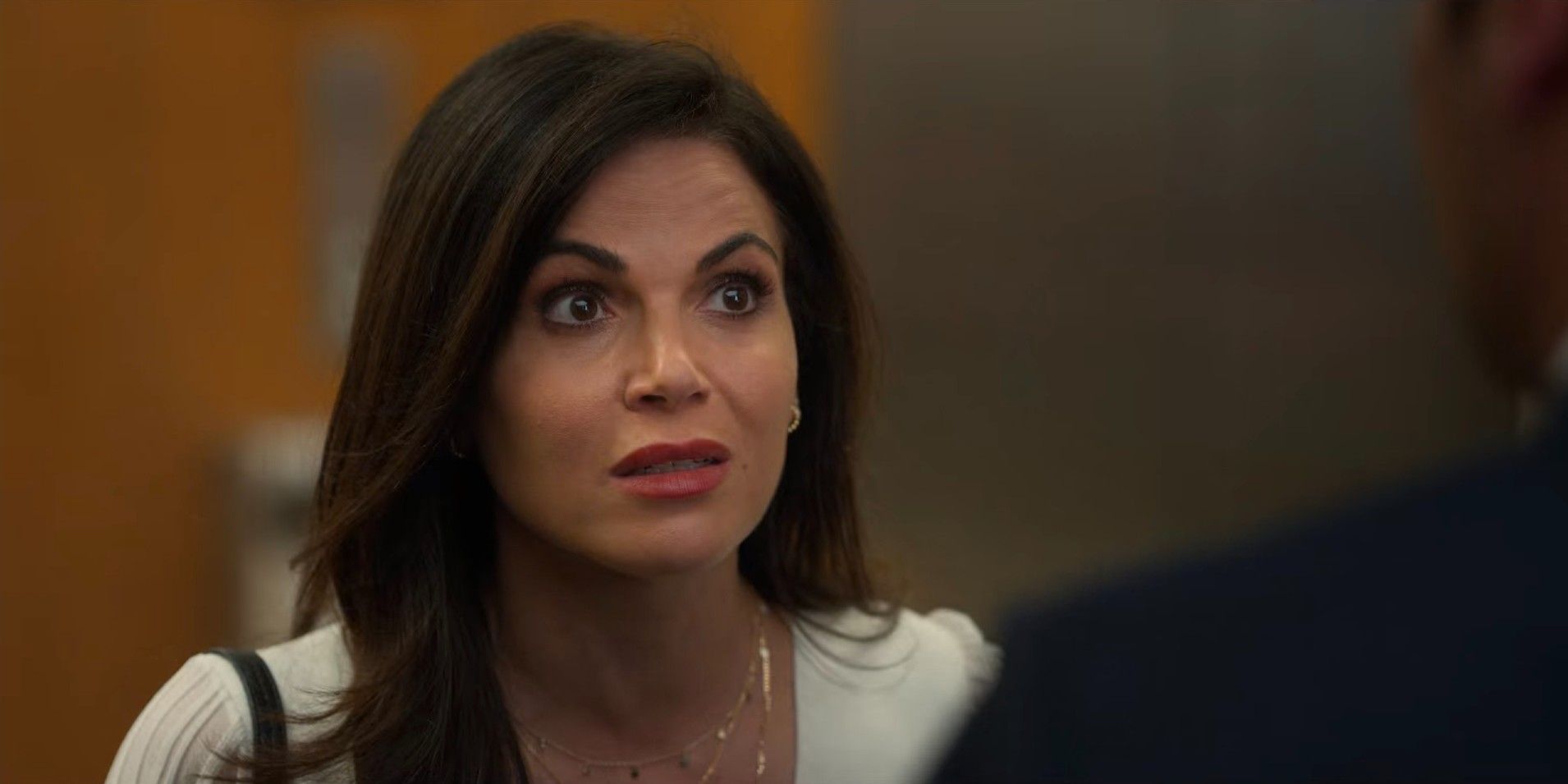 Henry's motives for doing a podcast based on Lisa's case are clear, but Lisa's continued involvement despite Mickey's pleas is more nuanced. According to Lisa in The Lincoln Lawyer season 2, part 1, she agreed to the podcast deal to help pay Mickey to represent her, but that's not the only reason. In reality, Lisa doesn't fully trust Mickey's investment in the case or his belief in her innocence. In addition to the podcast being a source of financing for her trial, she believes that it could be her chance to get people on her side and exonerate herself of wrongdoing in the public eye should her murder trial fail.
Does Mickey Believe Lisa Is Guilty Of Killing Bondurant?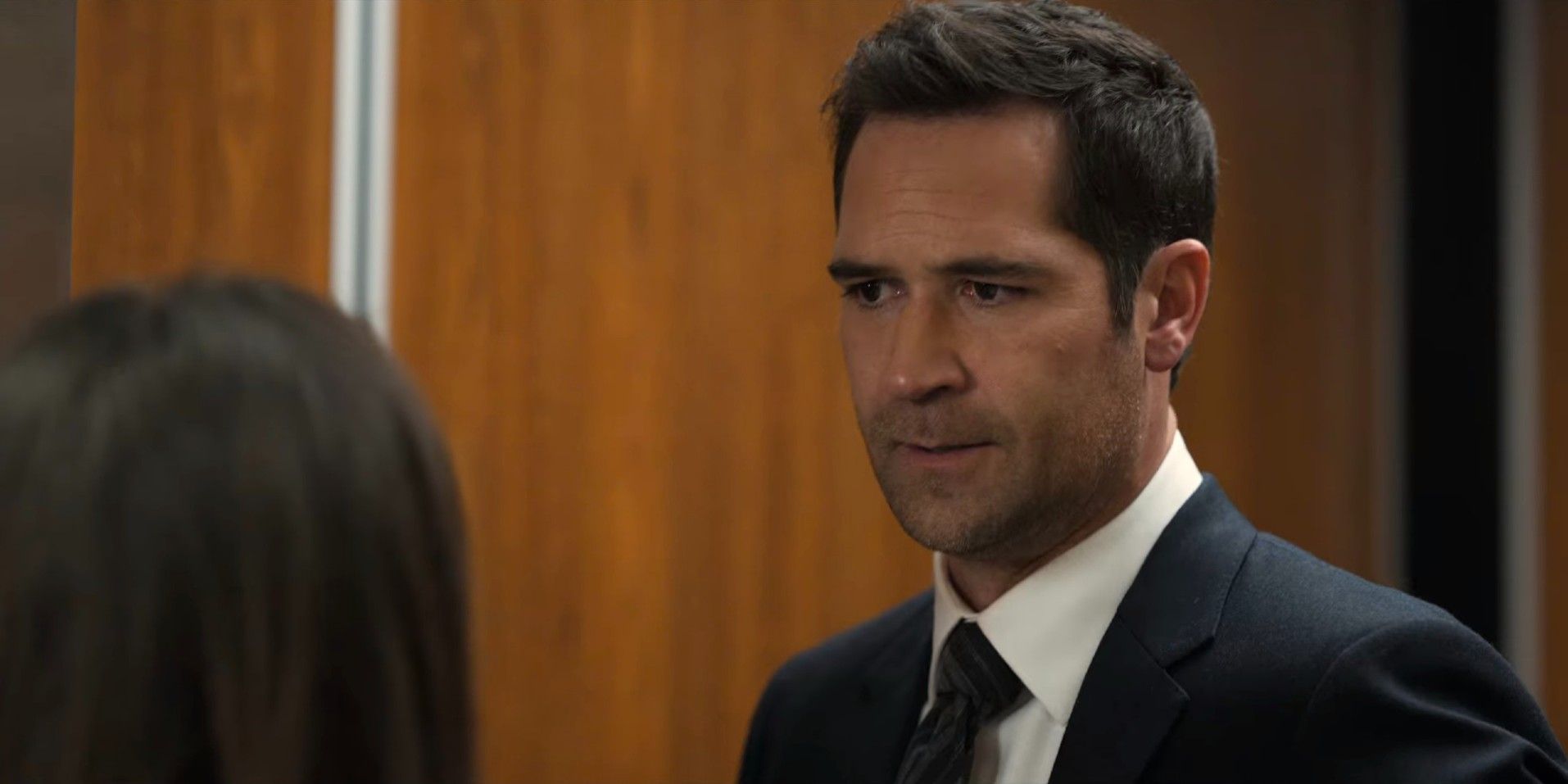 In the final episode of The Lincoln Lawyer season 2, part 1, Lisa accuses Mickey of thinking that she's guilty of Bondurant's murder. Even though Mickey doesn't confirm or deny Lisa's accusations, it's clear that he is beginning to question her innocence the longer the case goes on. From Lisa omitting details about the day of the murder to the mounting physical evidence presented by the prosecution (particularly the DNA-laced gardening gloves and missing hammer), Mickey is definitely struggling with the questions surrounding Lisa's potential guilt regarding the murder.
Related: The Lincoln Lawyer True Story: The Real Lawyer Who Inspired Mickey Haller
Mickey's doubts regarding Lisa's guilt will undoubtedly play a huge role in her murder trial moving forward. Although Mickey's struggles won't have a bearing on his performance as her defense, as it's part of the job of being a defense attorney, they will definitely have an impact on the burgeoning romantic relationship between Mickey and Lisa. Lisa's potential guilt for Bondurant's murder is a huge moral quandary for Mickey when it comes to representing and being romantically linked to her, and his questions will certainly play a significant role in The Lincoln Lawyer season 2, part 2.
How Jeff Complicates Lisa's Murder Case
It is revealed towards the end of The Lincoln Lawyer season 2, part 1 that Lisa had previously been married to a man named Jeff, who owns the tool set that is mysteriously missing a hammer. Mickey suggests that they could use Jeff as a character witness for Lisa, but Lisa acts strangely whenever Mickey brings him up, which seems to suggest there was more to their relationship than she's presenting. This is further implied when Mickey shares a cryptic phone call with Jeff, who is reluctant to help Mickey in any way and appears to be hiding something, which complicates Lisa's murder case in many ways.
Jeff is a huge complication in Lisa's murder case, both for his guarded demeanor and his ownership of the potentially incriminating tool set. Jeff is the only person who could vouch for the whereabouts of the tool set's missing hammer besides Lisa, who could help prove her innocence, but Jeff refuses to cooperate with Mickey. More importantly, Jeff appears to have a poor opinion of Lisa, and he is clearly hiding something about the true nature of Lisa and their marriage. Between the missing hammer and Lisa's secret, Jeff could hold the key to Lisa's innocence in the trial, but his refusal to cooperate creates more mysteries to be solved when The Lincoln Lawyer season 2, part 2 is released.
Who Is Alex Grant & Why He's So Important To Lisa's Case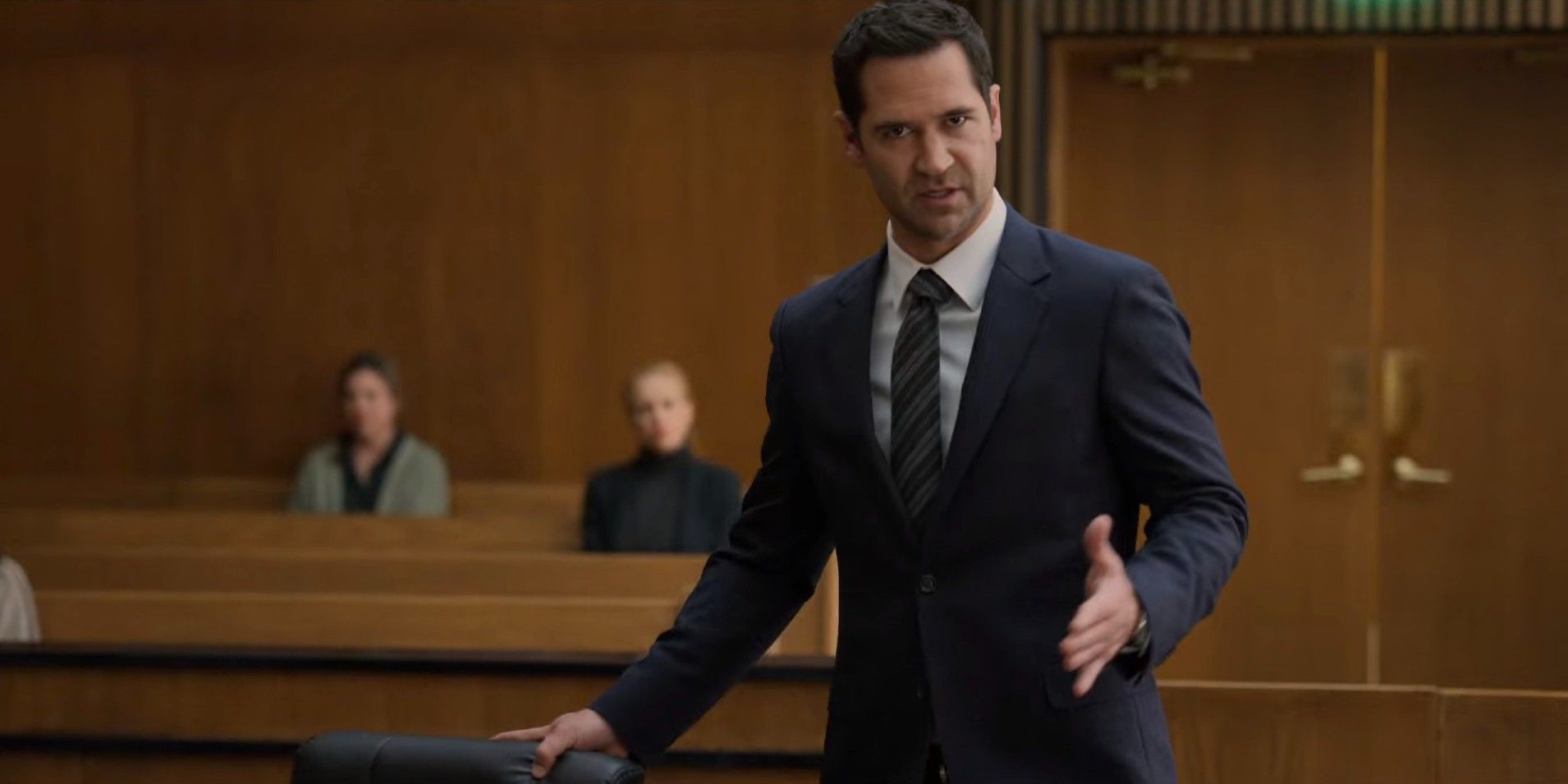 By the second half of The Lincoln Lawyer season 2, part 1, an important figure in Lisa's murder case emerges named Alex Grant. Prior to the latter's murder, Grant and Bondurant were embroiled in a dispute regarding a failing business venture, The Terrazzo, over which Bondurant had threatened legal action. Through some digging by Mickey and Cisco, it is revealed that Grant had mob ties that Bondurant was aware of, which Bondurant implied he would expose if their dispute was not satisfactorily resolved.
Though a still-unseen figure at this point in The Lincoln Lawyer season 2, Alex Grant is crucial to Lisa's murder case. Besides Lisa, Grant appears to be the only other person who could have a motive for murdering Bondurant, which is particularly bolstered by his mob ties and the fact that he's missing at the end of The Lincoln Lawyer season 2 part 1. Presenting Alex Grant as an alternative suspect in the murder could be Mickey's key to planting the seed of reasonable doubt regarding Lisa's involvement, which could set her free.
How The Lincoln Lawyer Season 2 Part 1 Sets Up Part 2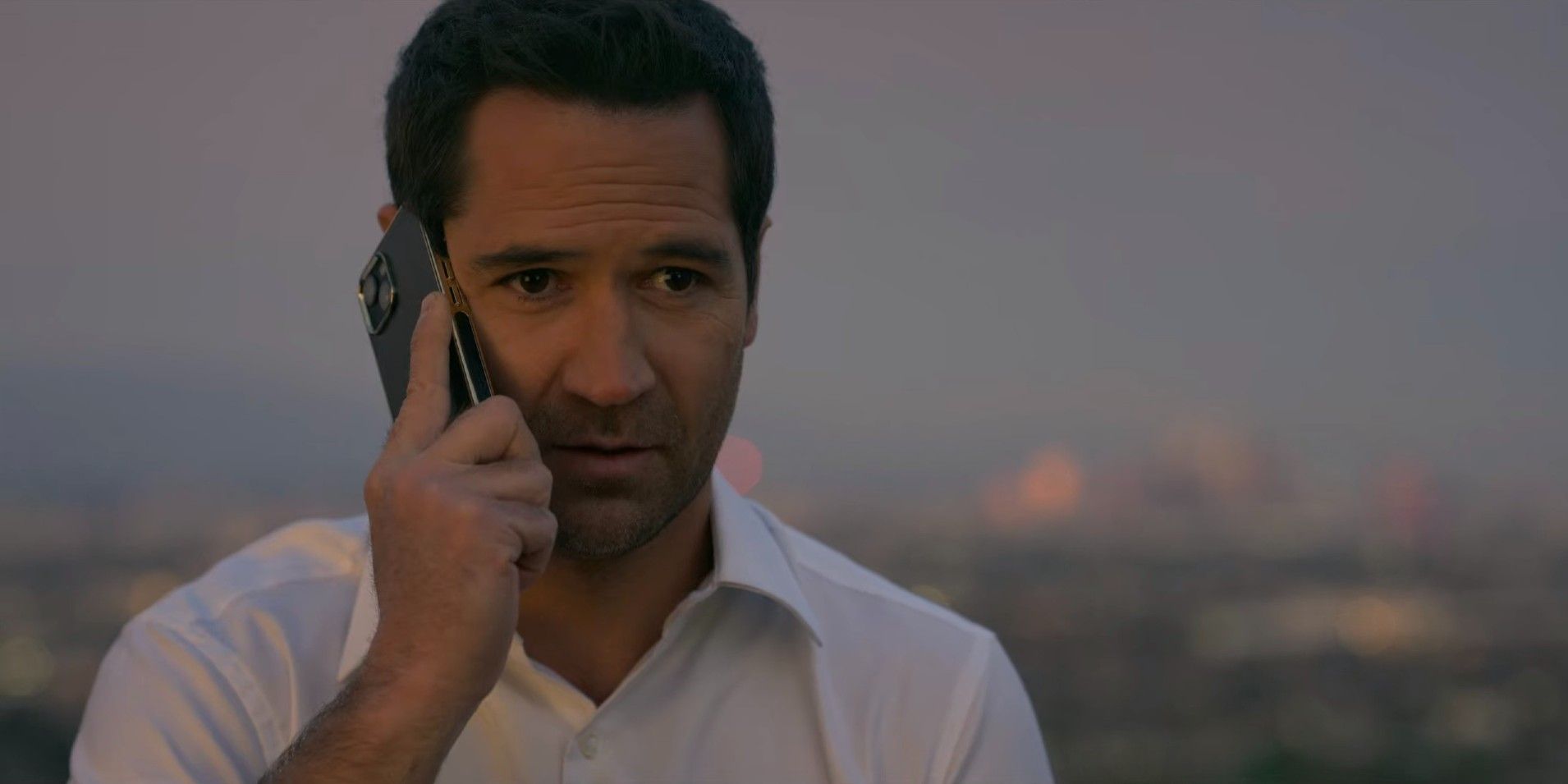 In addition to following up on the mysteries from The Lincoln Lawyer season 1's ending, the first five episodes of season 2 play a huge role in setting up Lisa's impending trial. Though Mickey is beginning to have questions about Lisa's innocence, particularly in light of the case's physical evidence, Mickey still has some tools in his arsenal, like Alex Grant, that could help win the case. Unfortunately, the fact that Alex Grant is currently missing will pose issues for Mickey's plans. The end of The Lincoln Lawyer season 2, part 1 also seems to suggest that Mickey and Lisa's relationship is beginning to sour due to his doubts of her innocence, further complicating the trial.
The most pressing issue for The Lincoln Lawyer season 2, part 2 to contend with is the aftermath of Mickey's attack at the end of part 1. Not only does the attack pose a physical threat to Mickey, but a threat to the murder case as well. Whether the person behind the attack was Henry or Alex Grant, there is someone who doesn't want Mickey to find out the truth about Bondurant's murder. Although the cards are currently stacked against Mickey Haller going into The Lincoln Lawyer season 2, part 2, there is no doubt that if anyone can solve the mystery behind Bondurant's murder, it's the titular Lincoln Lawyer.