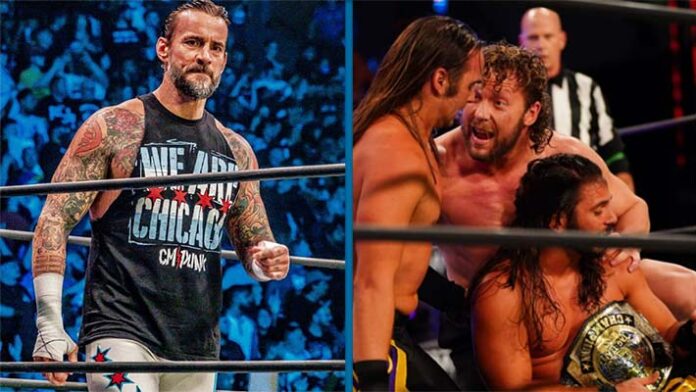 The fallout from CM Punk's actions at AEW All Out last year has loomed for the past eight months, ranging from his comments at the post-event press conference where he ripped several wrestlers to the brawl involving him and The Elite (Kenny Omega & The Young Bucks).
Punk will be back for the June 17 premiere of AEW Collision. While Punk will be mostly separated from The Elite, they are expected to be backstage at some shows.
Dave Meltzer reported in the latest edition of the Wrestling Observer Newsletter that nothing has changed regarding the two sides reconciling.
Meltzer wrote, "There are a number of different legal issues still ongoing and in play and no one is allowed to publicly talk or contact the other side or talk about any of the issues. From someone near the top, they are no closer to any resolutions than they have been, but things are more reasonable."
Meltzer mentioned that at least one person who isn't Punk is willing to apologize and has wanted to for a long time, but isn't allowed to make contact. Another person on that side believes that apologies are in order, with the belief that "Punk should be the first but not the only one."