The gag order issued by a judge in the Idaho murders case is "likely unconstitutional", according to outside criminal defense attorney Philip Holloway
"The gag order in the #IdahoMurders case is likely unconstitutional under the #1st Amendment," Holloway wrote in a tweet on Monday. Holloway is not directly involved in the Idaho murders case.
Following the arrest of 28-year-old Bryan Kohberger in the deaths of Kaylee Goncalves, 21, Madison Mogen, 21, Ethan Chapin, 20 and Xana Kernodle, 20, a judge in Latah County, Idaho, issued a nondissemination order, or a gag order, barring anyone involved in the case to speak about it publicly.
Kohberger was charged with four counts of first-degree murder and one count of felony burglary after the four University of Idaho students were found fatally stabbed in an off-campus residence in November. Since the four were killed, the case has garnered worldwide interest, with numerous internet sleuths sharing their speculations and theories on the crime. Kohberger has not entered a plea in the case and his former attorney said that the 28-year-old was "eager to be exonerated."
Last month, Latah County Magistrate Judge Megan Marshall issued the gag order barring the state and the defense team from discussing any aspect of the case. The gag order was later amended to bar "any attorney representing witness, victim, or victim's family," from speaking about the case, which prompted Shannon Gray, the attorney for the Goncalves family, to issue an appeal, arguing that he should not be included in the order.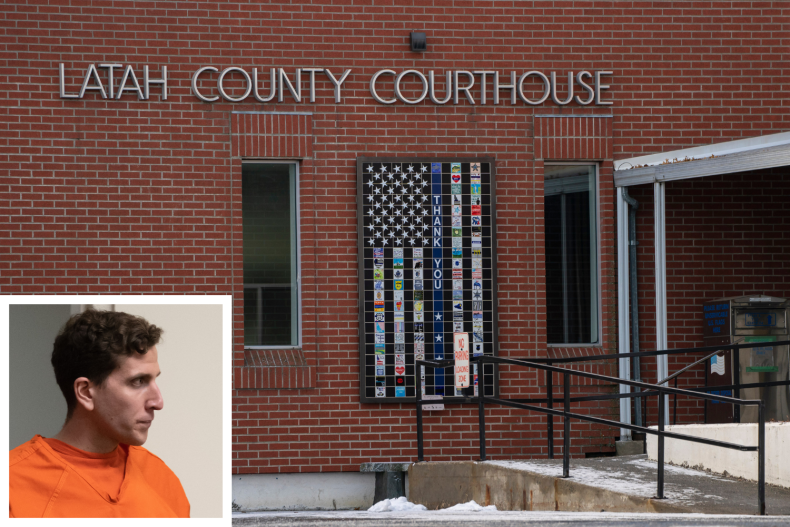 While speaking with Fox News' America's NewsroomHolloway explained that "these gag orders are what we in the law call a prior restraint of free speech. Now, a prior restraint is basically a court order that tells somebody that 'look, you can't go out and talk about something even before you want to do it or before you try to go out and talk about it.'"
"So, obviously, that's like flipping off their switch to their First Amendment," Holloway said.
Holloway further spoke about the gag order with Newsweek and said, "Prosecutors and defense lawyers already have their own set of rules that they are required to live by that are meant to ensure a fair trial for each side."
"The First Amendment, if it stands for anything, it stands for the premise that you can voice your opinion and speak to the media without fear of going to jail," Holloway told Newsweek.
Holloway also told Newsweek that is possible the gag order was amended following the appeal by Gray.
"The gag order could be amended. That could be something that's done by an agreement, it could be something that was short of a full-blown appeal," Holloway said. "If the appeal is followed through with in its entirety, it's possible this entire gag order is struck down and sent back to the trial court with something less broad."